Hybrid battery maintenance
The hybrid battery system is typically the most neglected component of every hybrid vehicle on the road today. We change our car's fluids, filters, tires, spark plugs and sensors, but we wait until the hybrid battery system breaks down to show it any attention. In our experience, hybrid batteries start to become at risk when they're 10 to 15 years old and they've covered 120,000 to 150,000 miles. Pacific Northwest Hybrid offers the first and only 100,000 mile hybrid battery maintenance package which includes: diagnostics, wiring harness replacement, individual cell post cleaning, battery de-charging and re-charging, balance reconditioning, coolant duct and fan cleaning, body pan vacuuming and draining of any standing water. We will also install a Hybrid Automotive charging harness specific to the ProlongPro Hybrid Battery Reconditioning System so when it's time to come in for your quarterly recharge, there will be no waiting.
All in house rebuilds come with a 12 month warranty. Warranties up to 24 months available depending on model and year.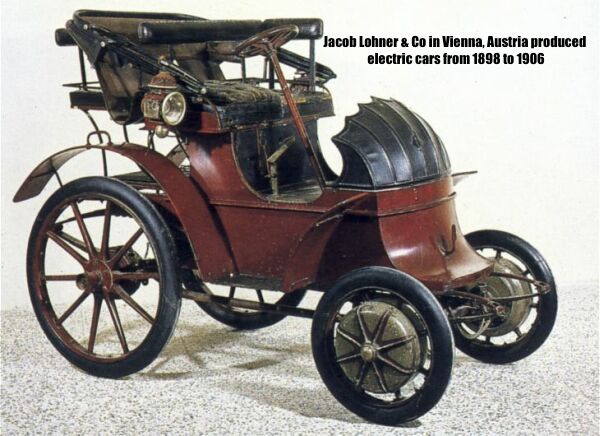 Pacific Northwest Hybrid offers the first and only 100,000 mile hybrid battery maintenance package
Hybrid Battery Repair
Modern compound cell hybrid batteries are prone to wiring harness corrosion which causes inconstant charging across the cells leading to over and undercharging causing failure of the system. We take pride in repairing your battery in house, quickly and efficiently at typically half the cost the dealer charges for a new replacement battery. This is our preferred solution to a failed hybrid battery because you keep your original hybrid battery in your vehicle. You know how many miles your vehicle has, keep your original equipment and know how many miles your hybrid drive battery has as well.
Replacement Hybrid drive batteries
refurbished hybrid batteries
We work with only the best aftermarket companies to replace your hybrid battery with an out of house certified and warranteed refurbished battery on all makes and models of hybrid vehicle. Please contact us for pricing and warranty packages.
*Mobile battery replacement services available with PNWH certified refurbished hybrid drive batteries depending on available inventory.
New OEM Batteries
If you prefer, we can replace your hybrid's battery with a new battery purchased through the original manufacturer. Contact us for a specific warranty for your New OEM replacement. Many manufacturers offer different warranties, and we will pass on the best warranty option to you.
Remanufactured Cells
All of our remanufactured cells come with a no-lemon 12-month warranty against defects and workmanship.
Extended Warranties on REMANUFACTURED batteries
1year to 3 year warranties available for most hybrid batteries
IN HOUSE HYBRID BATTERY REBUILD vs mobile replacement
When you get a refurbished battery from an aftermarket third party company they retain your original car's battery as a core so they can rebuild it to then give your battery and ECU (electronic control unit) to the next person that calls. How many miles on the road or hours of use does your replacement battery come with? 120,000 - 200,000 miles or more? Who knows. That is why you need the extended warranty from large aftermarket companies that swap out hybrid drive batteries in driveways and parking lots. Most third party "Reconditioned" battery swaps from Corporations that are in multiple states. Their batteries are cheaply rebuilt with old and modified wiring harnesses that have been patched together to save the company money on turn around costs. When they break down and you have to come back to them under warranty they have no problem swapping your broken battery with another junk yard core. Here at PNW Hybrid we only use New OEM wiring harnesses and components in our rebuilds. We take pride in our workmanship and never cut corners. When you get a PNWH battery you're getting the best rebuilt battery on the market from a company with a local brick and mortar mechanics garage. No calling California or New York and spending hours on the phone fighting to get your warranty replacement.
The Roberts Electric Car was built in 1896, 13 years before Henry Ford's famous Model T. Using only the lead-acid batteries of the late 19th century it went 40 miles per charge. This is the same range as the Chevy Volt.
We use ONLY NEW wiring harnesses from your vehicle manufacturer. Our service includes diagnostics, NEW OEM wiring harness, cleaning of hybrid cooling system, replacement of failed hybrid battery cells, a 22 point vehicle inspection, and 12 month warranty.
We repair your existing Hybrid drive battery at a fraction of the dealership cost. We have seen instances where dealerships and well as known hybrid shops have misled customers and claimed a healthy battery should be replaced. We will NOT replace a battery unless it is truly necessary. We will verify your battery is in need of repair or replacement before any work is preformed. In some cases this may require the purchase of a new auxiliary starting battery to diagnose the vehicle problems. Only OEM approved auxiliary batteries that have been made specifically for your hybrid should be used. Do Not use any other 12 volt starting battery on your hybrid.
Hybrid battery rebuild comes with a 12 month warranty valid only through PNW Hybrid LLC. Warranty covers hybrid battery cells and labor. Warranty void if battery is tampered with, opened, or has been damaged by accessories such as after-market stereo equipment, failed inverter, or vehicle collision.